Holistic Healers Member Directory
Bringing you the very best when it comes to holistically integrated service professionals.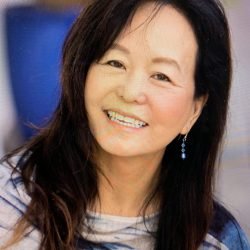 Wellness, Longevity and Aesthestics
MD - Medical Doctor, FACEP - Fellow of Emergency Medicine, Fellowship of American Academy of Anti-Aging Medicine
English, Spanish, Manderiny
$100-$4000 and memberships
Dr. Anita Wang, MD, believes in anti-aging from the inside out. Dr. Wang's proactive, personalized approach of caring for our bodies is the basis of Preventive Medicine and Preventive Aesthetics. Dr. Wang knows that every human body is unique: no one person has the exact biological makeup, diet, and life experiences. When our bodies aren't quite functioning at full efficiency, it sends us signals for help by way of low energy, digestive issues, headaches, chronic pain, mood disorders, weight gain/loss, skin irritations, sleep irregularities… the list is endless.Dr. Wang believes the best way to achieve optimal health is by performing extensive health interviews and lab testing to determine where the body is in overdrive to compensate for its deficiencies. Dr. Wang has helped countless patients find freedom from ailments and more energy with these rebalancing diet and lifestyle changes, without the need for harsh pharmaceuticals and invasive surgeries.